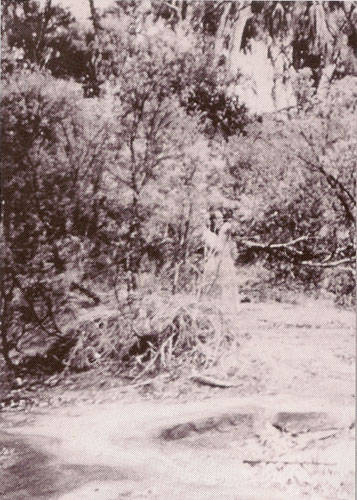 This photo was taken at Corroboree Rock at Alice Springs, Northern Territory, Australia in 1959. What does not seem to be a trick of light and shadow is a human form, semi-transparent, wearing what looks like a long white dress or gown. More curious, the figure seems to be holding something in the manner that a person holds a camera or binoculars.
One posssibility is that this is a double exposure of a living person. In 1959, this image would have been captured on film.
If it is not a double exposure and this is a spirit captured on film, then a number of questions arise: What is the entity looking and why? Do they have cameras and binoculars in the afterlife? Or is this an instance of a time slip in which the camera has recorded a scene from a different time?
UNDER MAINTENANCE