Top of the grand stairwell, Brooklyn Navy Yard Hospital, 2008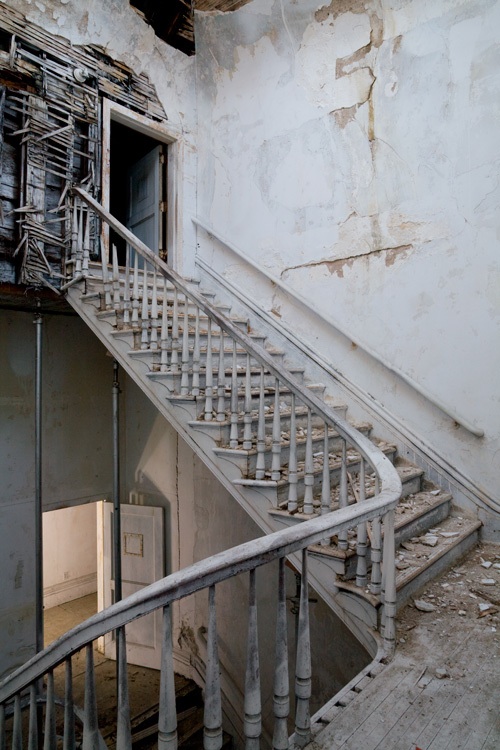 Though insane asylums, prisons and hospitals wouldn't necessarily be the first places that come to mind when you're thinking about beautiful places to shoot, you might find photographers Ian Ference and Katherine Westerhout there. These two have made it their mission to find beauty in the decrepit, stories in the forgotten and stunning imagery where most would never look. While Ian Ference mostly shoots inside abandoned buildings in New York, Westerhout has shot in everywhere from Philadelphia, Buffalo, and Detroit to Southeast Asia.Though most of these photos have that ability to make your skin crawl, you might be surprised at the range of emotions you can feel while looking at them. In fact, you might even ask yourself these questions. Who once sat in that chair and what were they thinking as they looked out the window?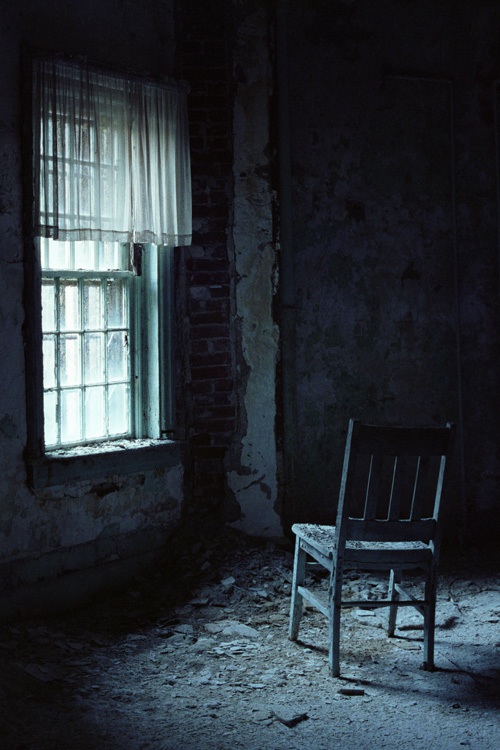 Chair in patient bedroom, shot by moonlight, Taunton State Hospital, 2006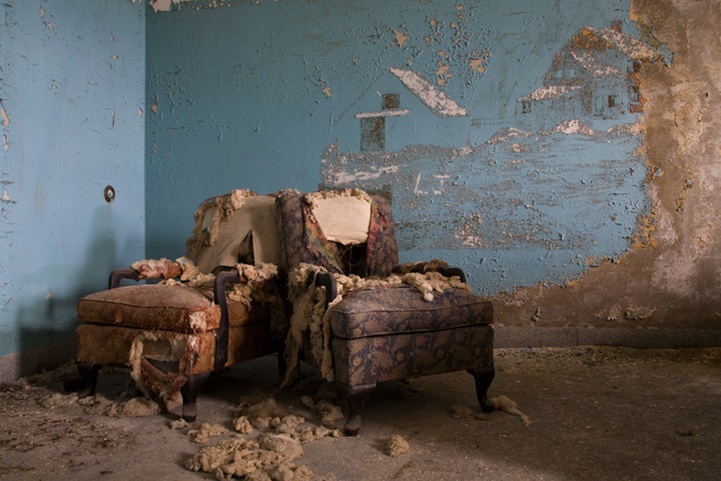 Easy chairs and patient art, Creedmoor State Hospital, 2008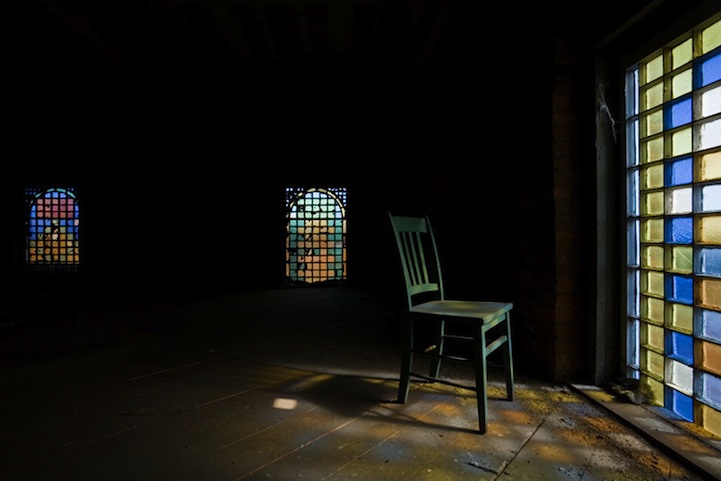 Attic of administrative wing of Babcock Hall, South Carolina State Hospital, 2008.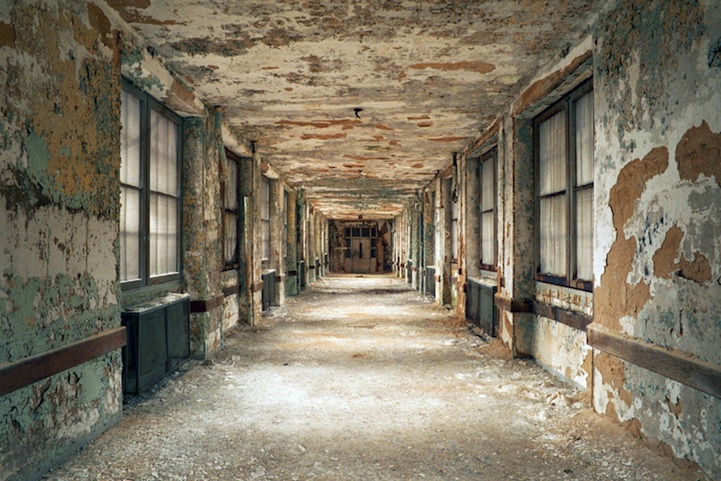 Connector hallway between wards, Trenton State Hospital, 2005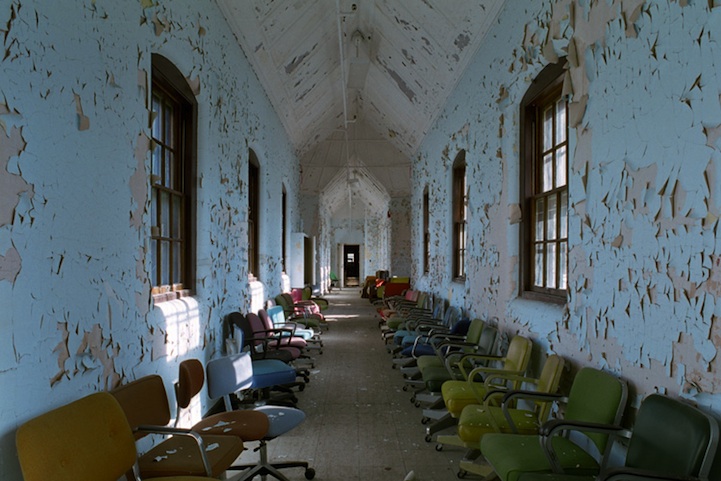 Violent ward hallway now used to store chairs, St. Lawrence State Hospital, 2007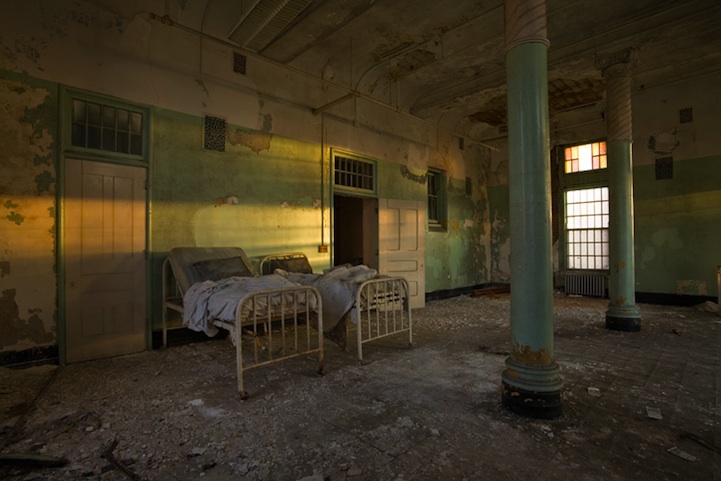 Patient dormitory at sundown, Buffalo State Hospital, 2008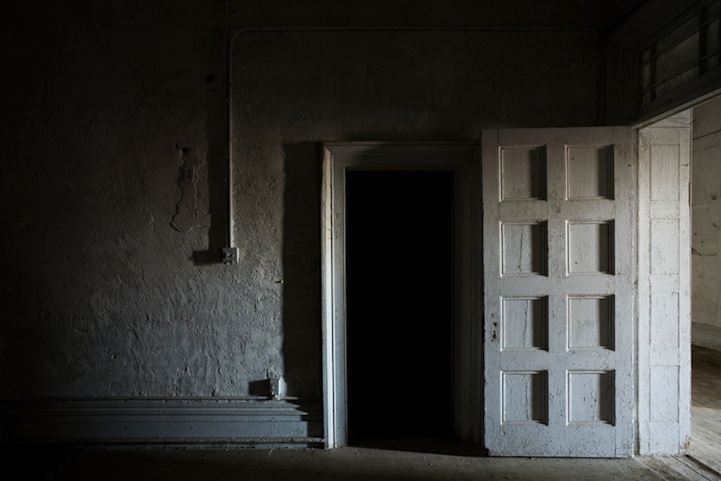 A typical dark room at Brooklyn Navy Yard Hospital, 2009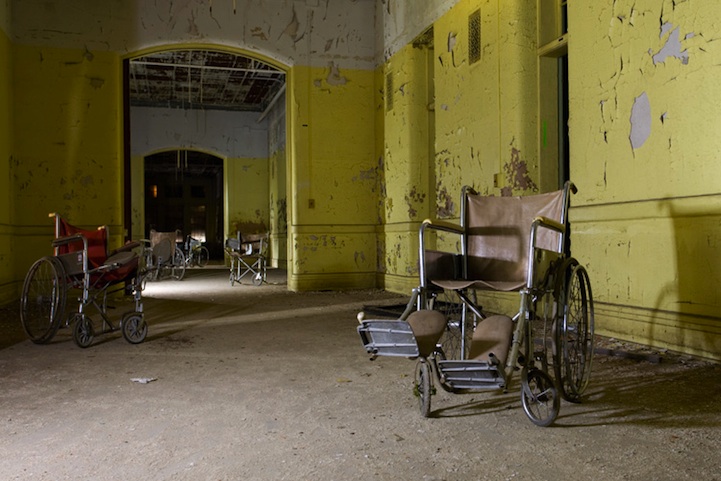 The first floor hallway of the center brick ward, Buffalo State Hospital, 2008
UNDER MAINTENANCE